FLUTATIOUS came together after an inspiring trip to the Isle of Skye. The scenery and relaxed vibe inspired Michelle, Bill, Andy and Stella to put a new band together.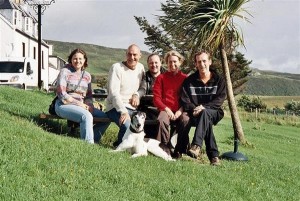 Michelle, Stella, Andy, Bill, William and the Colonel in Skye.
Malcolm came in on drums and then the band met the talented Mr Williams and were immediately knocked out with his jazzy vibes. 2008 saw the band finish their self-produced first album which sold out at every gig and was named as 'demo of the week' on Celtic Music Radio as well as receiving countless plays here and abroad on internet stations.
The band members are:
MICHELLE DEVONSHIRE…classically trained flautist.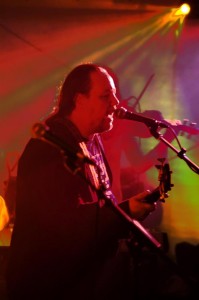 BILL FORWELL…untrained upside down bass guitarist.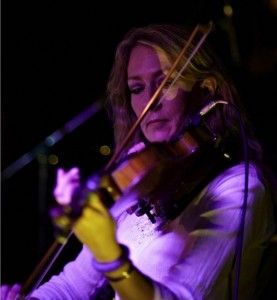 STELLA FERGUSON…violin player extraordinaire.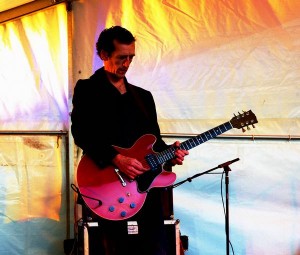 ANDY FAULKNER…Mr. subtle guitar.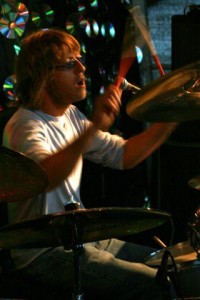 MALCOLM BAILEY…bangs pots and pans and skins and things.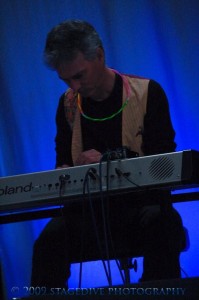 GERALD WILLIAMS…Mr. jazz piano, a strange combination.
Flutatious are a feisty, Celtic-inspired, psy-folk band blending soaring melodic flute, flying fiddle, spacey guitars and groovy beats! They have built up an incredible reputation with their live performances and their (until now) self-produced albums are constantly in demand at festivals around the country.
Flutatious came to the attention of the Magick Eye Records label when company founder, Chris Hillman, saw them playing a storming set at one of their festival appearances. Magick Eye released the four track Flutatious EP Fluctuations to great acclaim. The EP included a remix from another Magick Eye label act, the legendary Astralasia.
Due to the positive reactions to the EP release, Magick Eye have arranged for Flutatious to record a brand new album with renowned producer John Mitchell in his Outhouse Recording Studio.
The recording sessions are done. The album produced. Release date is Spring 2018!
Following the release Flutatious are on the road debuting their new music for your pleasure!
The band would like to thank everyone who has danced and contributed to such an amazing ten years. It has been said that 'Flutatious will have you dancing like a paper bag in a wind tunnel…'
We hope you enjoy the sound.